JOINT RENEW (30 Count)
00020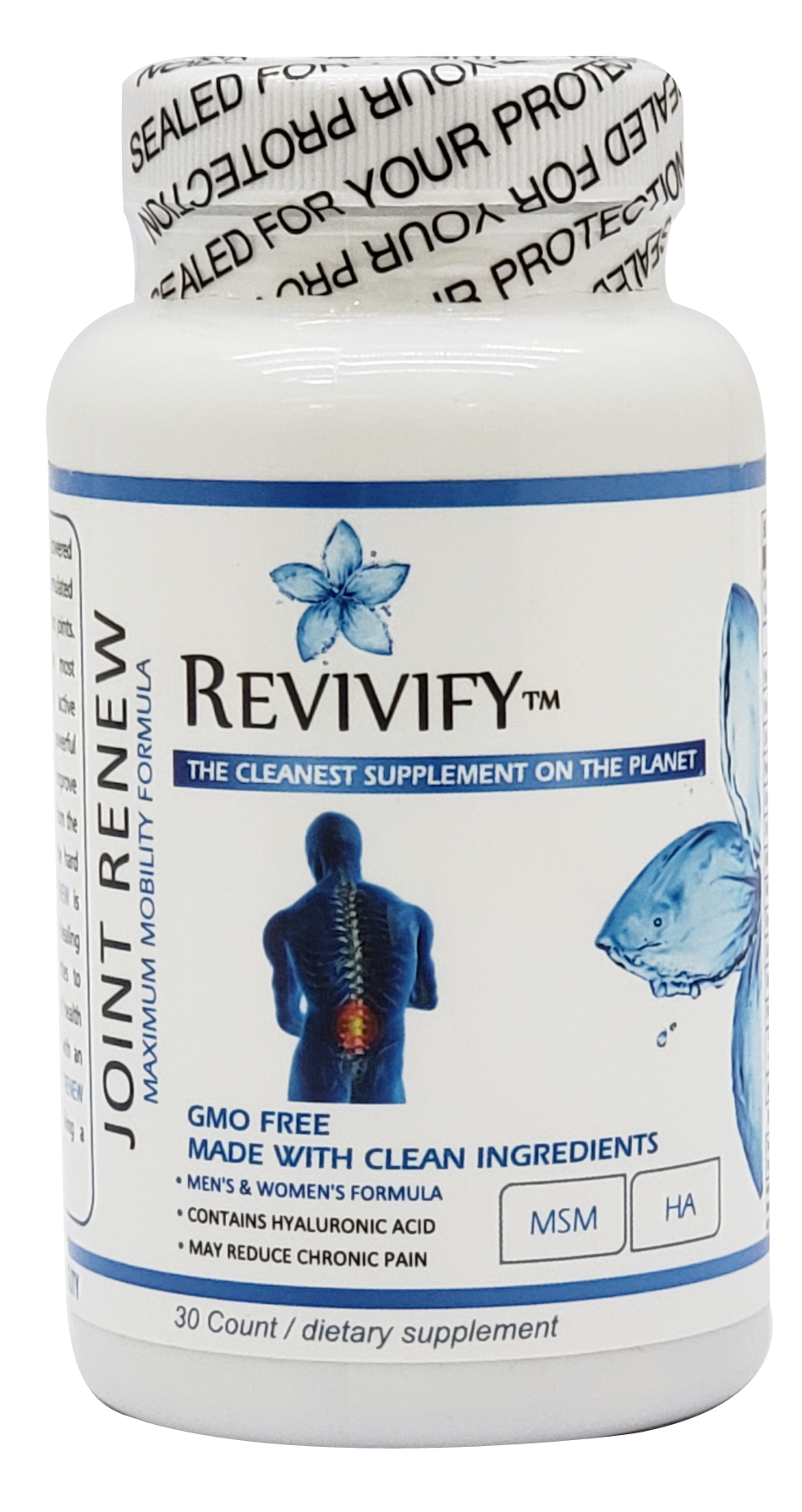 ---
JOINT RENEW is a high powered joint care supplement formulated to help support and cushion joints. We included ALL the most advanced and proven active ingredients into one powerful supplement intended to improve joint health for everyone from the aging baby boomer to the hard core athletes. JOINT RENEW is formulated to offer relief, healing and regenerative properties for renewed health and longevity for those with an active lifestyle. Give JOINT RENEW a chance and begin living a Revivified life today.
Main Ingredients:
Glucosamine Sulfate: lubricate joints, help cartilage retain water and prevent its breakdown, reduce pain and improve function in osteoarthritis, keep the joint problems from getting worse
MSM (METHYLSULFONYLMETHANE): is boosting the immune system; and fighting antimicrobial infection. Is used for chronic pain, osteoarthritis, joint inflammation, rheumatoid arthritis, osteoporosis, bursitis, tendonitis, tenosynovitis, musculoskeletal pain, muscle cramps, scleroderma.
White Willow Bark: Willow bark's pain relieving potential has been recognized throughout history acts a lot like aspirin, so it is used for pain, including headache, muscle pain, menstrual cramps, rheumatoid arthritis (RA), osteoarthritis, gout, and a disease of the spine called ankylosing spondylitis.